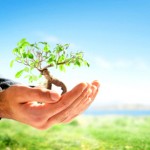 Welcome to my Professional and Personal Development Blog, Ecological Leadership.
As Marianne Williamson wrote, "Our deepest fear is not that we are inadequate. Our deepest fear is that we are powerful beyond measure. We ask ourselves, Who am I to be brilliant, gorgeous, talented, fabulous? Actually, who are you not to be?… Your playing small doesn't serve the world. As we're liberated from our own fear, our presence automatically liberates others."
What does this mean for all of us ?
It tells us that our journey is to become our higher self, the best "version" of us we can possibly be. At work for instance, it tells us that we have the opportunity to grow to our full potential, and in the process inspire our colleagues and be inspired by them. And coaching can play a critical role in facilitating the emergence of people's genius.
To me, it also asks us to evolve our management practices and leadership style to allow for people's potential to blossom in a sustainable manner. And that, I believe, will be required in the coming years. This is what I call «ecological leadership».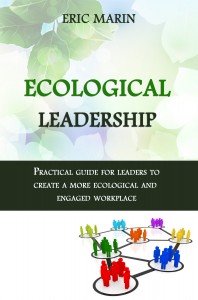 In the Ecological Leadership blog, you will find my perspective on leadership, management, nonviolent communication and coaching. And I humbly hope it will inspire you to strive towards becoming your higher self at work and to help others too.
In May 2013, I also released my first book, "Ecological Leadership". This book is intended for all leaders and managers as well as individuals who seek to have a positive impact in their workplace. By cultivating and developing values and behaviors that are ecological for themselves as well as for the people around them. It is also a very practical guide filled with many examples, exercises and tools you will be able to reuse at work.